Urban Media Today spoke with Dr. Aziz Ur Rehman, MD, to learn about how these drugs work, how patients attain the drug, racial disparities in drug trial demographics, and long-term effectiveness and potential risks.
UMT: Ozempic and Wegovy are semaglutides. What is a semaglutide?
Dr. Rehman: It is a GLP1 receptor agonist. It helps with the release of insulin, lowers glucagon secretion, and delays gastric emptying, leading to increased insulin secretion and decreased glucose release from the liver.
UMT: The F.D.A. has approved Wegovy for weight loss, whereas Ozempic has been approved for those with Type II diabetes. How are non-diabetics obtaining prescriptions for Ozempic, or is Ozempic simply a "catch-all" term for semiglutides?
Dr. Rehman: Both have the same generic name, but the dosages approved are different. Non-diabetics are getting Ozempic prescribed by physicians or recently came across another patient who got Ozempic prescribed online by a dietary medical doctor. My impression is primary care, or other physicians are prescribing it, and then patients are getting it from the pharmacy paying with cash rather than through medical insurance so that it does not get denied. Patients want to lose weight, so they will pay out of pocket, just like many like to have plastic surgical procedures or botox injections done by paying cash.
UMT: How do Wegovy and Ozempic differ from Fen-phen, the popular 90's weight-loss drug?
Dr. Rehman: Ozempic or Wegovy are a different class of drugs and act via a different mechanism of action through the GLP1 receptor. Fen-phen had a different mechanism of action by acting via serotonin release.
UMT: In 1997, The New England Journal of Medicine (NEJM) published a study that showed evidence of "pulmonary hypertension and valvular heart disease" among some who took Fen-phen. Is there any concern that we may see similar issues down the line with semaglutides? 
Dr. Rehman: This class has a different mechanism of action, so it's unlikely to have the same side effects. GLP1 mostly acts in the gastrointestinal tract.
UMT: The FDA Drug Trial Snapshot states, "OZEMPIC worked similarly in White, Black/African American and Asian races." However, there was a comparative difference in sample size across the races (see figure below). Should there be additional considerations on a doctor's part when potentially prescribing this medication to BIPOC?
Dr. Rehman: I do not think so. Contraindications for the semaglutide are the same for each race. Obesity is a multifactorial disease, so the response to weight loss may be different due to different genetics, cultural values, and dietary habits, etc.
UMT: What is the typical time frame to understand the long-term effectiveness and potential risks of these drugs?
Dr. Rehman: Most of the medicine for obesity are studied for 2 years to so. Based on personal use of medication for my patients, semiglutide is a relatively safe drug, but there is a question if there may be any risk of cancer with the use of this drug after 10 years. We have been using it for diabetics for a few years, and the drug is effective for glucose control and helps with weight loss.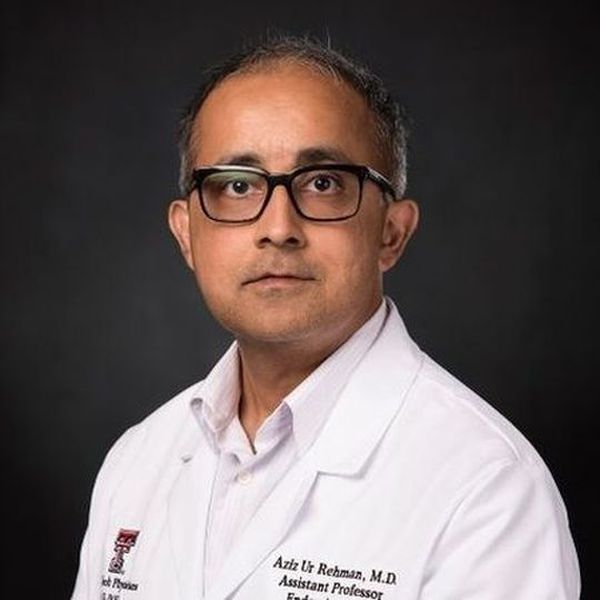 Dr. Aziz Ur Rehman, MD, is a healthcare provider primarily located in El Paso, TX. He has 23 years of experience. His specialties include Endocrinology, Diabetes & Metabolism, and Internal Medicine.