By Daja E. Henryum
Originally published by The 19th–telling the untold stories of women, women of color and LGBTQ+ people. Sign up for our daily newsletter.
JACKSON, Miss. — Black women in Jackson, Mississippi, are busy. They always have been.
From enslaved women who toiled in the cotton fields, to sharecropper-turned-voting rights activist Fannie Lou Hamer to political firsts like Flonzie Brown Wright, Black women in Mississippi have served as the moral conscience and the upholders of human rights.
Their unique positioning at society's intersections, as both Black and women, has largely excluded them from the statehouse, but that has strengthened resolve in their own homes and communities. With the conviction that their freedom and equality are tied to that of the entire nation, Black women have led in roles like opening their homes and resources to Freedom Riders in the 1960s, spreading the word about voting rights like Hamer, pouring their life savings into scholarship funds like washerwoman Oseola McCarty, leading church groups, providing social services, supporting campaigns, and simply speaking out.
Now, largely through the work of coalition building and political organizing, Black women in Jackson are fighting a wave of repression that many compare to the days of Jim Crow, standing on the shoulders of those who came before them.
"Black woman leadership is not new to Mississippi. When you think about all of the brave Black women that have come from Mississippi and have led national civil rights and voting rights efforts across this nation, you see that being a Black woman and being a leader is what we do in Mississippi. It's who we are," said Rukia Lumumba, executive director of the People's Advocacy Institute, a nonprofit that advocates for the end of mass incarceration and increased public safety.
Lumumba, the daughter of former Jackson mayor Chokwe Lumumba and sister to current mayor Chokwe Antar Lumumba, starts working around 5 a.m. Since January 31, she and the JXN Undivided Coalition of more than 30 organizations, largely led by Black women, have worked around the clock to stop two pieces of legislation that have recently been signed into law.
House Bill 1020 would allow for the creation of an unelected inferior court system and the addition of four appointed judges to the Hinds County court system that encompasses Jackson. A companion bill, Senate Bill 2343, would expand the jurisdiction of the state-run Capitol Police Force over the entire city of Jackson. Capitol Police shot at least four people, one fatally, within five months. This was more than any other law enforcement agency in the metro area. Gov. Tate Reeves signed the bills last month and they are poised to go into effect July 1.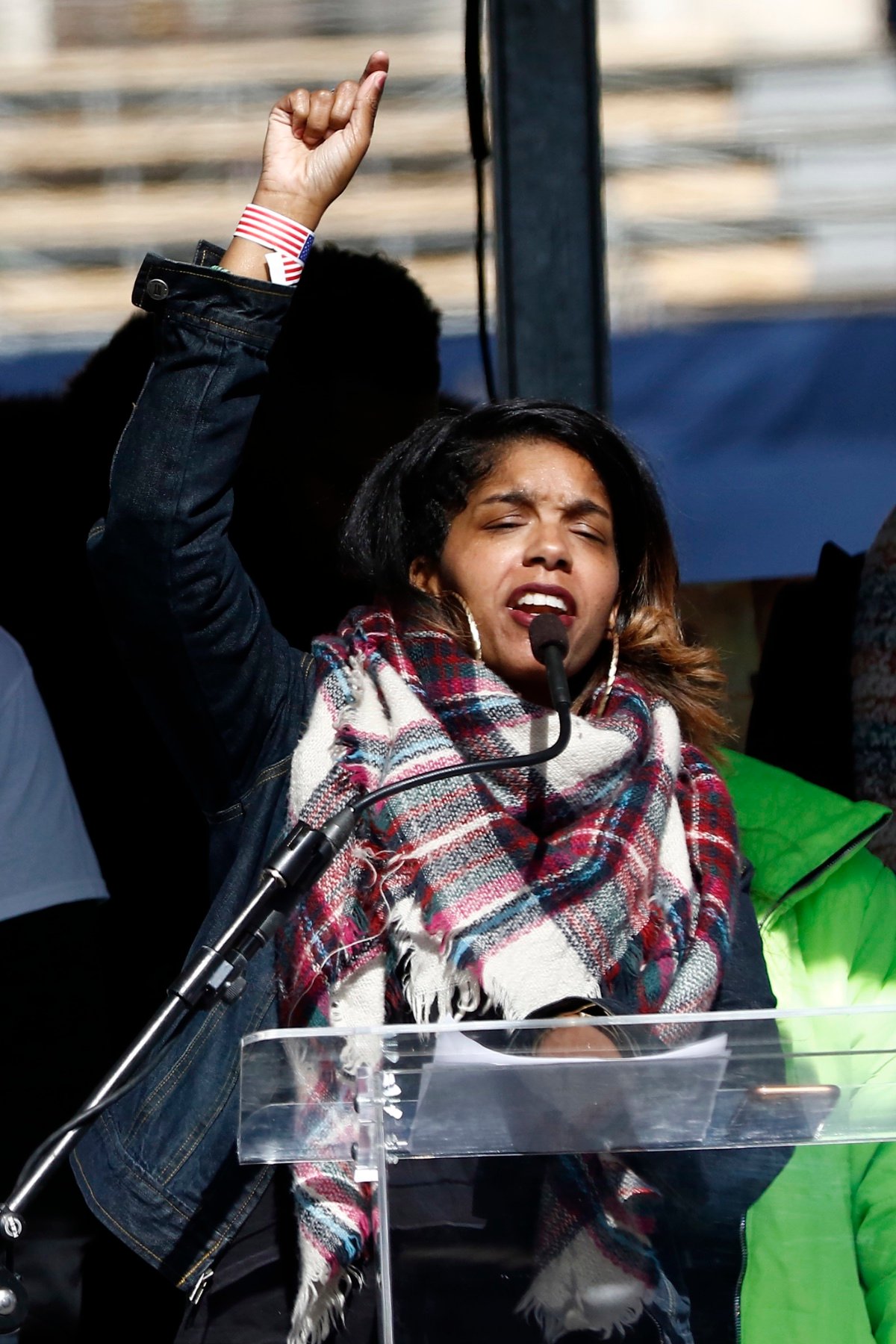 Rep. Trey Lamar, who sponsored the House bill, said it's about bringing resources to combat crime and make Jackson safer — in 2021, Jackson had the highest per capita murder rate in the country. But advocates see it as stripping the city's Black leadership of power, instead placing the fate of thousands of Jacksonians in the hands of the state leadership, which is majority White Republican men.
"In all my years, I cannot recall a time where we've seen such an egregious attack on the basic humanity of people here in the state," said Waikinya Clanton, a native Mississippian and the Mississippi state director for the Southern Poverty Law Center.
Organizers like Clanton say that intentional underinvestment has led to Jackson's current crime crisis, in a city where more than 80 percent of residents are Black and 26 percent live below the poverty line. The bills, she says, are now about exerting control when the city was set up to fail.
For months ahead of the bills' passage, Lumumba, Clanton and other members of the JXN Undivided Coalition met every weekday morning to strategize. They engaged in direct action, holding sit-ins at the Capitol, canvassing neighborhoods, writing letters and petitions and distributing toolkits to religious leaders.
"Democracy is both fought and won here in the Deep South," Clanton said.
Represented by the ACLU of Mississippi, the Mississippi Center for Justice, the MacArthur Justice Center and the Legal Defense and Educational Fund, they filed a lawsuit in state court days after Reeves signed the bills, challenging the constitutionality of appointing judges instead of electing them.
The lawsuit describes HB 1020 as a "court-packing scheme" that will dilute the power of four duly elected judges. That lawsuit was dismissed Monday by a Hinds County judge who said the plaintiffs did not provide enough evidence that the law is unconstitutional. They plan to appeal.
The NAACP also filed a federal lawsuit, alleging that the laws violate the 14th Amendment by creating a separate and unequal policing structure and criminal justice system that only the residents of Jackson will be subject to.
"H.B. 1020 and S.B. 2343 are designed to, and will in fact, suppress and chill Black residents' exercise of their First Amendment rights and strip Black residents of the political control they have fought to obtain and to which they are entitled," the lawsuit reads.
A hearing for that lawsuit is scheduled for May 22 in the United States District Court for the Southern District of Mississippi.
Despite the bill's passage and the first court ruling on HB 1020, Lumumba said she has seen the impact of their organizing. Through community hearings and canvassing, they raised the alarms and saw increased public engagement, which she said strengthened and emboldened their elected leaders.
"We know that our pressure delayed their ability to proceed things through silently and quickly. Our pressure also helped to educate community members on what was going on and build public support for crushing these bills," she said. "Most people didn't even know these bills existed."
In addition to raising public awareness, Lumumba said that another powerful impact the coalition has had is in how it brought together people and groups who have never worked together on this scale. It is a diverse coalition of faith-based institutions, community organizations, formerly incarcerated people, educators, and people from different political parties, she said.
Though their efforts have pulled in a diverse group, they remain at the core of the fight.
Mississippi has a nearly 40 percent Black population, the largest percentage in any U.S. state. In turn, it also boasts some of the most blatant attacks on Black people and longest denials of their progress, historians say.
"It goes right back to that history of white supremacy and this very visceral reaction to Black rights meant that historically, Black people faced a lot of resistance and ironically, to this very day still face a lot of resistance in trying to push for a more just and equal society," said Keisha N. Blain, a historian and professor of Africana Studies at Brown University.
For that reason, historians and organizers note this level of involvement for Black women in the fight for civil rights is nothing new. However, their methods of political engagement happen largely outside of legislative bodies, as they were denied the right to vote long after White women and Black men and continue to face barriers in becoming political leaders.
"Black women have always played a central role in leading political and social movements, both in the United States and globally. But what has happened is that because many of these movements, in their structures, are patriarchal, it has meant that women have not always been visible in their leadership," Blain said.
Black women make up 6 percent of the state legislature despite being 20 percent of the state's population, according to the Ascend Fund. The first Black woman elected to the Mississippi state legislature, state Rep. Alyce Clarke was first elected in 1984 and is currently serving what she said will be her final term.
"There are always attempts to sideline Black women, and I think in turn that has led to very creative expressions, very smart, skillful attempts on their part to come up with ways to agitate for rights and opportunities," Blain said. "As a researcher, I'm always intrigued by the ways that Black women respond, that they advocate for expansion of rights."
Blain's latest book, "Until I Am Free: Fannie Lou Hamer's Enduring Message to America," follows the work of the Mississippi sharecropper who rose to national prominence as a voting rights advocate when she co-founded the Mississippi Freedom Democratic Party and challenged the state's segregationist Democratic party.
Hamer, the 20th and last child of sharecroppers, also started the Freedom Farming Cooperative to economically empower Black farmers and sharecroppers in the Mississippi Delta. Nontraditional advocacy roles like Hamer's are a testament to Black women's roles as nurturers and protectors of their communities.
"Women have always played roles, many behind the scenes, because women had to protect their husbands, their sons, who were on the front lines. This is nothing new for us. We always knew we had an inherent responsibility to protect our families, our husbands, our sons, in any struggle that they participated in," said Flonzie Brown Wright, who served as field secretary in the NAACP after the assassination of Medgar Evers.
Now 80 years old, she is not surprised by the overt attempts to take freedoms away from Black and low-income residents of Jackson.
"Movements change, commitments don't," she said, while taking a break from baking a sweet potato pie at her home in Jackson. "You can call the fight that we're in in Jackson right now whatever someone chooses to call it, but it's a movement for the system to continue to find ways to eliminate, to hold back, to suppress Black people, period. You can call it [House Bill] 1020. You can call it slavery. You can call it Jim Crow laws. It's a movement."
Pamela D.C. Junior, director of the Two Mississippi Museums, can rattle off a list of Black women like Brown Wright whose grassroots work in Mississippi has built a foundation for and supported Black movements. They are women like A.M.E. Logan, who encouraged people to register to vote and join the NAACP while she went door-to-door selling oils, and Clarie Collins Harvey, a businesswoman and religious leader who co-founded Womanpower Unlimited to provide resources for Freedom Riders confined to Parchman Penitentiary. They are also women like her grandmother, who sought freedom through building community, and her neighbor Delores Brown Orey, who was also involved with the NAACP and allowed her children to integrate Jackson public schools.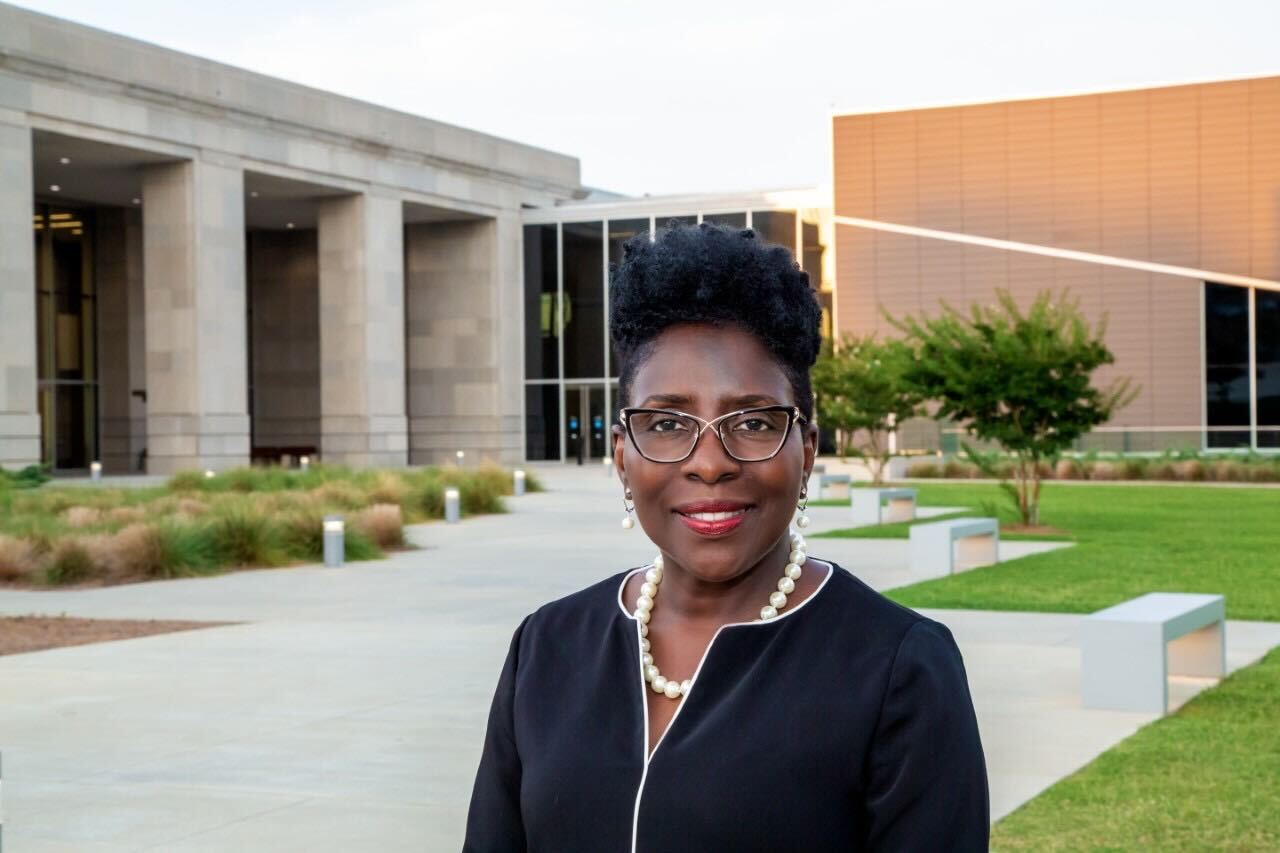 "These were women who were working for a cause bigger than themselves," Junior said. "They were working for folks like me to be in a position as I am in, being a Black female running the largest museums in the entire state of Mississippi."
Brown Wright, Junior's mentor, broke barriers when she was elected in 1968 as Election Commissioner in Canton, the first Black woman to be elected to a public office outside of an all-Black town. In her younger years, she said she'd been jailed, tear gassed, shot at, and had herself and her children's lives threatened.
"I take this thing called freedom very seriously," she said.
Junior characterized the spirits of Hamer, Brown Wright, and numerous other women she named as those that rejected fear simply because they had to in the face of firebombings, lynchings and death threats. It is in that tradition that the women of Jackson continue to organize.
Hamer was forcibly sterilized, arrested and beaten in prison so badly that she suffered permanent damage. Brown Wright watched her children walk to and from school from a street over to ensure they made it safely after receiving numerous threats on their lives. These same women continued to stand up in the face of racist terror.
It is in their traditions that organizers like Lumumba and Clanton continue.
"We cannot be afraid of handcuffs," Clanton said. "Either they're going to handcuff you or shackle you."
Image: Wikipedia